Happy Easter holiday blogreaders!
I am in Östergötland this holiday to spend some time with family and friends. I will also bring my new camera wherever I go. I got it two days ago (really fast cargo) so I am trying my best to learn the most useful functions and take good photos.
I have been at Mentor for four weeks now. Time goes really fast and I only have two weeks left. I am working at their fashion business magazine Habit, writing both for the web and the paper magazine. My biggest project is an article of 10,000 characters that will be published in the paper magazine in july. But I am also reporting news on the web daily.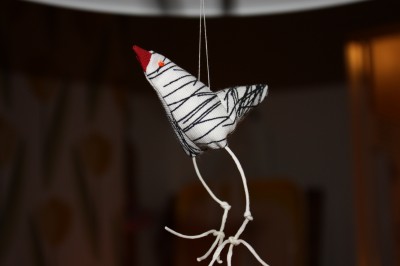 An easter bird thingie, hanging in the lamp over the dinner table at my parents. Cute? 🙂